Timothy Taylor joins focusEDU as Consulting Director
Tim Taylor has joined the team of focusEDU as a Consulting Director.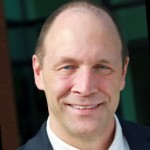 Tim's appointment as a Consulting Director for registrar services covers a wide-ranging career path (travel industry, business owner, and higher education). He has been in the "registrar world" since 1999 – beginning at Concordia University-Ann Arbor (as an academic counselor turned registrar), then the University of Michigan-Ann Arbor (as an Associate University Registrar), and the University of Michigan-Dearborn (as the University Registrar). Tim has worked at small, mid-size, and large institutions, and has experience and acclaimed expertise with the Ellucian Banner and Oracle PeopleSoft student information systems.
He is adept at engaging stakeholders in conversations to build consensus around best practices, academic policies, and business process improvements to ensure academic integrity while engaging students and enhancing their university experience. His work with a range of institutions has provided Tim with a variety of experiences in student records, academic affairs, and curriculum management along with the understanding that optimal solutions are very dependent on institution type and environmental institutional culture.  focusEDU advocates for the wisdom of professional interim placements as a sound transitional strategy.
Tim looks forward to serving the needs of the higher education community for registrar services and best practices as a Consulting Director for focusEDU.