Insights for Higher Ed from focusEDU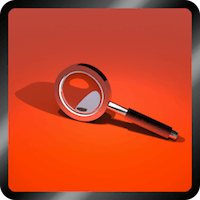 Higher Education Insights addresses many topical issues that institutions are facing today.  As expectations for sustainability and success continues to increase, it is important for leaders in higher education to critically assess and be prepared to refocus strategic initiatives. The higher education consulting services and insights offers by these articles are valuable for the leaders of higher education.
The Consulting Directors and Contributing Editors of focusEDU are nationally respected leaders in their areas of expertise in higher education. Higher Education Insights are original critical-thought positions from the leaders of focusEDU.
If you would like to speak to a Higher Education Consultant you may connect with us using the form on the Contact Page.  We can begin the conversation today.
The Consulting Directors are all acclaimed national leaders in their professions.  focusEDU has a cadre of professionals from the core higher ed mission-critical operational areas of enrollment management, admissions, registrar and registration areas, student accounts and student financial services areas, financial aid operations and experts to provide advice and assistance to the leaders of higher education in instructional technology and instructional design.  These are short, good articles.  Please click on the title to read an interesting article.
If you read an article that interests you, please feel free to contact focusEDU so we can open a conversation that could provide value and insights to you and your institution.  The articles are created by the critical thinkers from our team who have years of expertise in these areas.  They would welcome hearing from you.
Click the Title to Read the Article Below.
Associate Provost and University Registrar College of William & Mary William & Mary, a premier public research university with nationally ranked undergraduate, graduate and professional programs, seeks an innovative and visionary new Associate Provost and University Registrar. The University William &Mary, located in historic Williamsburg, Virginia, has been many things over the course of
Financial Aid Strategies and College Revenue Impact In the 1980's and 90's, the cost of attending private institutions outpaced the rate of inflation, making it harder for institutions to enroll students. The cost was far greater than what families could afford, and financial assistance was limited.  Financial aid strategy was almost non-existent. If institutions
Increase Enrollment by Diversifying Student Cohorts Increase enrollment by diversifying student cohorts. While higher education continues to face headwinds driven by economic, demographic, and social shifts, we are beginning to see some positive trajectory in key areas, according to Education Dynamic's, Survey of the Higher Education Landscape. Unemployment has just recently returned to pre-pandemic
Remote Interim Leadership in Admissions, Registrar and Financial Aid Remote interim leadership in enrollment services adds value, and that added value can be even greater during this time of uncertainty in higher education.  When a top enrollment services administrator leaves the institution, it can be a difficult time for the office and the institution.
Coaching and Mentoring for Leadership Mentoring and coaching for leadership development should be a strategic management tool.   A key administrative leader has left your institution.  Maybe it was a retirement or another opportunity in higher ed administration.  The initial institutional response may be, "We need to do a search, and we may wish
Title IV Compliance and A133 Audit Findings NSLDS reporting and A133 audit Title IV compliance findings can be a challenge for Higher Education Institutions. Proper enrollment reporting is critical for institutions to be in compliance with federal financial aid regulations. To ensure accuracy in institutional accountability, all non-Federal entities that expend $500,000 or more
Process Mapping:  A Strategic Approach for Optimization of Work The consulting team at focusEDU has the process mapping expertise to assist the leadership of higher education.  Can higher education improve admissions, financial aid, registrar and student financial services? When one closely examines how our higher education institutions perform work, the answer is typically "it
Michele Neary joins focusEDU as Consulting Director Michele Neary has joined the team of focusEDU as a Consulting Director. Most recently, Michele served as the University Registrar at Butler University in Indianapolis, Indiana for ten years before leaving in August 2022 to pursue her interests in consulting. She has worked in the profession for
Kathy Posey Joins focusEDU as a Consulting Director Kathy Posey joins focusEDU as a Consulting Director. Kathy is an accomplished higher education professional with more than 15 years of experience in assessing Registrar offices to determine strengths and challenges, recommend and implement change, and develop solutions with and without technology. Kathy's higher education career