Insights for Higher Ed from focusEDU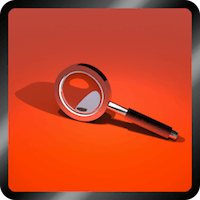 Higher Education Insights addresses many topical issues that institutions are facing today.  As expectations for sustainability and success continues to increase, it is important for leaders in higher education to critically assess and be prepared to refocus strategic initiatives. The higher education consulting services and insights offers by these articles are valuable for the leaders of higher education.
The Consulting Directors and Contributing Editors of focusEDU are nationally respected leaders in their areas of expertise in higher education. Higher Education Insights are original critical-thought positions from the leaders of focusEDU.
If you would like to speak to a Higher Education Consultant you may connect with us using the form on the Contact Page.  We can begin the conversation today.
The Consulting Directors are all acclaimed national leaders in their professions.  focusEDU has a cadre of professionals from the core higher ed mission-critical operational areas of enrollment management, admissions, registrar and registration areas, student accounts and student financial services areas, financial aid operations and experts to provide advice and assistance to the leaders of higher education in instructional technology and instructional design.  These are short, good articles.  Please click on the title to read an interesting article.
If you read an article that interests you, please feel free to contact focusEDU so we can open a conversation that could provide value and insights to you and your institution.  The articles are created by the critical thinkers from our team who have years of expertise in these areas.  They would welcome hearing from you.
Click the Title to Read the Article Below.
Click the Title Below to View the Video.