NSLDS Compliance Reporting – It's Complicated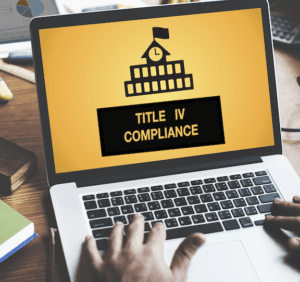 NSLDS compliance reporting can be a challenge.  In March of 2017, a meeting took place with Federal Student Aid staff and representatives from the American Association of Collegiate Registrars and Admission Officers (AACRAO) at the US Department of Education.  They met to discuss the nearly 1,000 institutions who are out of compliance in their NSLDS enrollment reporting.  Being "out of compliance" can and eventually will impact an institutions ability to remain eligible for federal funds allocated to higher education.  These higher education institutions are failing to reach the 90 percent mark in terms of the percentage of students on their NSLDS SSCR rosters (enrollment reporting).   Invalid program codes and reported structural alignments that are non-compliant for DOE NSLDS federal fund awards are prevalent. Institutions have been required to report to NSLDS at the program level since 2014. The department has been reaching out to non-compliant schools for some time now with little success or requested help to find ways to address this problem. The DOE plans to begin sending letters to non-compliant institutions, first to the primary reporting contact and financial aid administrator, and then a letter copying the institution's president, and finally directly to the president.
NSLDS Compliance Reporting Assistance

The Consulting Directors of focusEDU have been assisting many institutions who were experiencing challenges in their workflows and required student information system extract reporting processes for the National Student Clearinghouse and the DOE via NSLDS.  We know that establishment of terms; courses; schedule of classes; begin and end dates; curriculum management; Catalog; student status and other alignment issues in student information systems (SIS) all require a deep knowledge-base and a substantive and coordinated institutional commitment for compliance reporting. This integrated structure needs to be established to avoid "findings" from the A133 external audit.  focusEDU has the expertise to assist institutions with the issues now being discussed within the US Department of Education for NSLDS compliance reporting.
Contact focusEDU for a discussion of how we can assist and a list of our references who can be contacted.