ENGAGE AND ENROLL STUDENTS USING YOUR CRM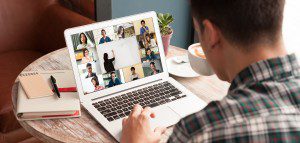 We are in the midst of a paradigm shift in higher education; demographic cliffs, declining international student enrollment, a pandemic, testing changes, and a whole new generation of students who use technology much differently than their predecessors and have different expectations.  Marketing your institution beyond the "brand" is essential.  And how institutions choose to use technology to benefit the recruitment and enrollment process is essential to their success.  Institutions of higher education are compelled to enter this new marketing and recruiting era; pivoting to stay competitive and attractive to the students and parents they are serving.
A 2019 study of almost 500 higher education leaders revealed that the biggest concern, shared by more than 60% of those surveyed, was competition between universities.
Your CRM is a vital piece of technology that manages your admissions and student lifecycle, tracks leads, and serves your transactional marketing and promotional campaign needs.  CRM's are the backbone of marketing and data analysis initiatives and provide a place to create, promote, store and analyze all of your customer interactions. Investing in CRM technology is a budget-conscious and ROI-friendly initiative because it improves and streamlines the prospective student experience and nurtures students through their entire student lifecycle.
Fostering Student Relationships
Colleges and Universities are reconsidering the use of their CRM's now more than ever before and searching for ways to engage with students more fully.  CRM's provide a better customer experience by creating personalized interactions whether they are coming from websites, purchased lists, events, etc.  CRM's allow institutions to save time and staff resources using technology to manage the admission funnel by fostering high-touch relationships and using unified data that provides actionable insights into the recruitment process.
Using Your CRM to its Fullest Capacity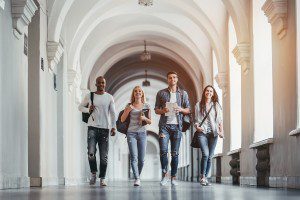 Engaging with students in a tech-savvy way increases funnel engagement and builds brand awareness on channels that students prefer.  A CRM helps you deliver targeted and personalized marketing and communications campaigns to the various audiences that make up the recruitment process.  By using the CRM to its fullest capabilities, students are empowered to self-serve 24/7, giving staff the opportunity to keep students connected throughout the entire enrollment cycle. Integration with other key platforms leads to a more comprehensive business strategy that improves student satisfaction and retention and promotes a student-centric experience throughout their college journey.
Real-Time Data Intelligence
Data drives strategies and empowers enrollment teams to make sound decisions and adjust recruitment tactics throughout the recruitment process.  CRM's are a practical repository for funnel data, giving enrollment teams the ability to read applications online, manage territories, share information with the financial aid and student services teams and connect with students on a personal level.
CRM's provide powerful dashboards that use predictive modeling and automated scoring to help connect with the right students.  And having data in the CRM allows for better tracking against enrollment goals.
Effective Use of CRM Outcomes
Increased admissions and retention rates
Better and more communication with students across the student lifecycle
Omni-channel marketing opportunities
Streamlined processes and improved workflows
Increased staff focus and productivity
Talk to the Professionals at focusEDU 
The professionals at focusEDU will work with you and offer expert advice and assistance.  Visit them here.