COVID-19 and Interim Leadership Appointments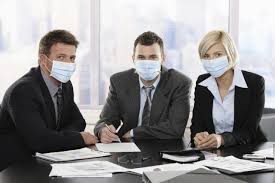 The "new normal" with COVID-19 for higher education interim leadership positions in the key areas of enrollment management, admissions, registrar and student financial services is an opportunity for senior institutional leaders to consider both remote and on-campus interim appointments and placements.  There are many institutions who may have furloughed some key staff in these areas and are finding that an expert interim leader could add value and cost-savings for the institution during this time of transition.  An April 30th article published in Forbes on "A Look at the Impact of Coronavirus (COVID-19 on Colleges and Universities in the U.S." supports the prospect that quality interim placements in key areas can be of value during the transitioning period for a "new normal" in higher education.
The team of focusEDU has such leaders who have assisted the higher education community since our inception seven years ago.  Please go to the "Our Team" page of the website at www.focusedunow.com/our-team to view the team of expert leaders who would be available to provide value-added services for your institution in an interim placement role in enrollment management, admissions, registrar and student financial services during this unsettling time of COVID-19 disruption.
Higher Education and Value During COVID-19
Filling a vacancy rapidly with a highly qualified interim leadership appointment helps institutions maintain stability.  It can preclude the need to turn to the second in charge to take on more responsibilities.  It ensures professional discharge of sound administrative responsibilities. At the same time, it will allow you and your leadership team to assess the future and use the opportunity to improve and restructure rather than remain at status quo.  It "buys you time" and is a sound strategic initiative.  Quality interim appointments are a sound business practice.  focusEDU can help your institution during these times.  Our interim appointees have held national leadership positions within their respective professional associations of AACRAO, NACAC, NASFAA and NACUBO.
Good interim leadership is a sound strategy.  Whether your need is for an Interim Vice President for Enrollment Management, an Interim Registrar, an Interim Director of Admissions or an Interim Bursar, focusEDU has a cadre of leading professionals to meet your college or university needs for interim leadership.   During times of transition in leadership, focusEDU interim placements for our client institutions will fill positions quickly to help maintain stability and continuity.  In addition, the interim leadership appointee can provide insights and a visioning for sustainable strategic solutions.
Contact us and let's talk:  Herb Riley, President – hriley.focusedunow.com – 231-590-9390