U.S. News College Rankings
If Your U.S. News College Rankings Declined This Year, You May Want to Read This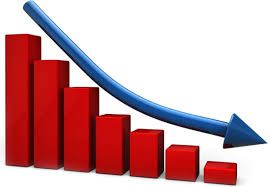 It's that time again.   U.S. News College Rankings have been published. U.S. News College Rankings are arriving at a time when we are all facing unprecedented challenges, including those of us in higher education.  On that sobering note, let me take a moment to wish all of you the best during this difficult stretch on behalf of the folks here at focusEDU. U.S. News College rankings are challenged by many, but remain a bastion of student college decisions.
As limited resources become even more so in these tough times, both on the supply side (institutional budgets) and demand side (reduced earnings for families of college-bound students), higher education institutions are carefully reviewing their priorities. Although U.S. News College Rankings are not at the top of their list, they should be cautious not to ignore them.
As we grapple with on-site learning vs. remote learning and hybrid models, another round of high school juniors and seniors and their families are starting their college search process. And, with the pandemic's day-to-day impact on mobility and its effect on college visits and tours, people are going to be relying even more on third-party, easily-accessible information sources, especially U.S. News college rankings and information.
The volume of traffic on U.S. News College Rankings website offers a tremendous amount of exposure to institutions competing to recruit high-achieving students and their parents, who frequent this site. While these families are comparing the robust information provided on this site, as always, they will be looking at the rankings.
focusEDU continues to be available to help you improve your U.S. News Best Colleges rankings by implementing a structured approach to them. We have a solid track record of success with our clients, including double-digit annual increases in overall rank, and sustainable rankings climbs.  For example, climbing from an overall rank in the 20's into the top 10 in two years, including the year we worked with these institutions and the following year when they implemented our strategies and process on their own.
Stay safe. You can contact us here.