Meghan Solomon Joins focusEDU as Consulting Director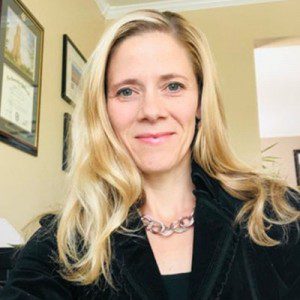 Dr. Meghan E. Solomon is an accomplished instructor and instructional designer known for her ability to leverage her rich knowledge of instructional design and her experience in the classroom to design quality courses. Dr. Solomon has over 15 years' experience in higher education teaching a diverse student body in multiple settings.
Dr. Solomon is an experienced Senior Instructional Designer, working with faculty at colleges and universities located throughout the United States, bridging the gap between faculty instruction and student online learning.   Meghan Solomon joins focusEDU as Consulting Director to assist faculty and students in higher education course development.
Meghan facilitated the course design model, developed content, and assisted with instructional design for online, blended, and accelerated courses. As assistant professor and adjunct faculty member at Robert Morris University, Community College of Philadelphia, and the Community College of Allegheny County, Meghan teaches a variety of advanced biology, chemistry, and science courses. She has also taught at Argosy University, and Delaware County Community College.
As a researcher at the University of Pittsburgh, Meghan assisted in course design, conducted studies of course offerings, assessed faculty usage of online course components, and presented her findings to faculty and staff.
Meghan has published papers on topics related to the adoption and impact of course templates within learning management systems as well as gender approaches within LMSs. She has presented her work at numerous conferences, including the Center for Instructional Development, Learning Technology Consortium, the Blackboard Users Group, and the Society for College and University Planners.
Dr. Solomon attended Bucknell University where she completed both a Bachelor and Master of Science degree in Biology. She completed her doctoral work at the University of Pittsburgh where she studied faculty use of a course management system.
Meghan looks forward to assisting higher education faculty as a Consulting Director of the focusEDU team.