Barbara Frey joins focusEDU as Consulting Director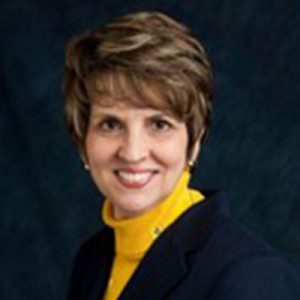 Barbara A. Frey, DEd, is an Adjunct Assistant Professor with the School of Education at Point Park University and an Instructional Design Consultant with the University of Pittsburgh. She is also an active Quality Matters Facilitator, Master Reviewer, and Researcher/Author where her workshops on instructional design and digital accessibility are taken by educators from around the world. Her most recent Quality Matters publication is a Digital Accessibility White Paper Series. Barbara's background includes over 25 years of experience as a Senior Instructional Designer with Pitt Online at the University of Pittsburgh and as an Assistant Professor with the World Campus at Pennsylvania State University and the Global Campus of Colorado State University.
Throughout her career, Barbara has collaborated with dozens of faculty members on the design and development of traditional, online, hybrid, and massive open online courses (MOOCs) which have impacted thousands of students. As a project manager, she has led teams with subject matter experts, instructional technologists, graphic designers, librarians, and videographers. Her work has resulted in award-winning programs and courses, particularly in the online arena. She has also served as a peer evaluator for the Middle States Commission for Higher Education in the areas of Ethics and Integrity, Design and Delivery of the Student Learning Experience, and Educational Effectiveness Assessment.
Barbara is co-author of the book Distinctive distance education design: Models for differentiated instruction (IGI Global Publications, 2011). In addition, she has published numerous book chapters and scholarly articles including the Journal of Applied Instructional Design, Journal of Asynchronous Learning Networks, Journal on Excellence in College Teaching, Tech Trends, and the International Journal of Information and Communication Technology Education. She has presented at a wide variety of conferences such as Online Learning Consortium, The Assessment Institute, Professional and Organizational Development Conference, Educause, Accessible Learning Conference, and Quality Matters.
As a IBSTPI Scholar with the International Board of Standards for Training, Performance and Instruction, Barbara focuses on the development and validation of competencies and standards for professionals in the field of instructional design. Her research interests include online learning, program evaluation, instructional design and technology, and human resource development.